Thanks for joining the Religion Magazine PLR Opportunity.
Congratulations, you've secured one of our Limited Memberships. The price will never be increased for you, and once we reach capacity, everybody else will be locked out.
Each month, the latest Religion PLR Magazine will be added to this Member's Area. You can also download the Latest Issue of the Magazine.
FOR SUPPORT: check out the How To Videos. If you are still having issues, you can submit a ticket by clicking Support in the Dashboard area. You need to log back into The Support Desk to check replies to your tickets. Once your ticket is submitted, the system will send you a confirmation with your ticket number.
This page contains the source files to the Back Issues of the Magazine. You can download them below immediately and start editing straight away.
Here are the links to the Back Issues of the Religion PLR Magazine: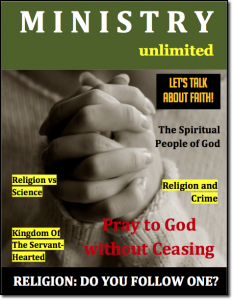 Issue 51


Issue 50


Issue 49


Issue 48


Issue 47


Issue 46


Issue 45


Issue 44


Issue 43


Issue 42


Issue 41


Issue 40


Issue 39


Issue 38


Issue 37


Issue 36


Issue 35


Issue 34


Issue 33


Issue 32


Issue 31


Issue 30


Issue 29


Issue 28


Issue 27


Issue 26


Issue 25


Issue 24


Issue 23


Issue 22


Issue 21


Issue 20


Issue 18


Issue 17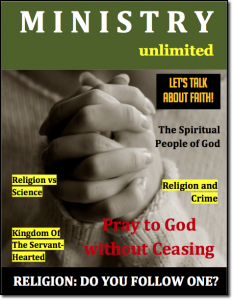 Issue 16


Issue 15


Issue 14


Issue 13


Issue 12


Issue 11


Issue 10


Issue 9


Issue 8


Issue 7


Issue 6


Issue 5


Issue 4


Issue 3


Issue 2


Issue 1


Here are your PLR rights for this package:
What can I do with the Magazine PLR Package?
[YES] Can Be Edited Completely
[YES] Can rename the product
[YES] Can Claim full ownership
[YES] Can Claim to be the editor
[YES] Can be packaged as a PDF with other products
[YES] Can be sold as a PDF
[YES] Graphics included
[YES] Can be sold as a PDF on auction sites and website marketplace
[YES] Can be given away to build your list
[YES] Can add to free or paid membership sites
[YES] Can be edited and resold
[YES] Can be resold as is
[YES} Sales Video included
[YES] Sales Letter included
What can't I do with the Magazine PLR Package?
[NO] Source Files Cannot be given away or sold
[NO] Cannot sell Resale Rights
[NO] Cannot sell Master Resale Rights
[NO] Cannot sell Private Label Rights
[NO] Cannot be sold as a WSO
[NO] Cannot be offered as a Bonus for a WSO