"Private Label Rights Magazine Packages"
You're About To Learn The Secrets to Launching
Your Very Own Successful Digital or Print Magazine.
Check out our niche packages below…

Check out the Magazine PLR Packages below…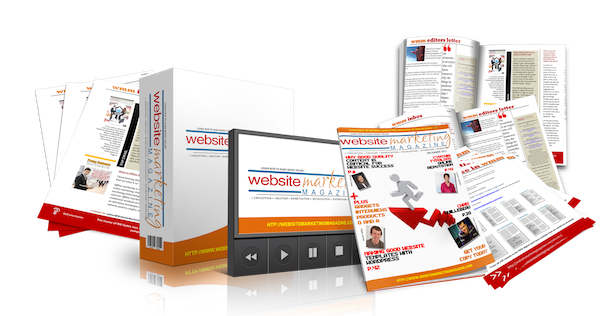 Website Marketing Magazine PLR


Here's what you get with these Private Label Rights Magazine Packages:
1. The ability to change all design elements of the magazine to create your own look and feel.
2. Brand the magazine with your own Company name and logo.
3. Rename the magazine.
4. You become the editor of the magazine, or distribute it "as is" for a profit.
5. The magazine contains Clickbank ads to drive revenue. Add your affiliate links to create perpetual money magnets.
6. You'll get 50 pages of quality content.
7. The magazine is professionally designed and laid out.
8. You will receive an MS Word file that you can edit. You'll also receive the PDF that you can distribute "as is" if you like.
9. You'll receive PSD files for the Magazine Logo so you can customise it to your own look and feel, rename it and add your own branding.
10. You'll receive exclusive training showing you how to best edit & monetize your magazine.
11. You'll also receive training showing you how to publish your magazine as a digital flip magazine or offline print publication.
12. You'll get PLR rights to the videos and PPT files you can use to promote your magazine.
13. You'll receive PLR to all the Back Issue of the magazine that you can brand and distribute as well.
14. You'll have exclusive and priority access to submit your own articles to the magazine.

How can you make money with this opportunity?
1. You can add your own affiliate links to the Clickbank ads throughout the magazine.
2. You can charge a cover price for the magazine.
3. You can sell advertising space within the magazine.
4. You can use the magazine as a branding tool to sign up more clients for your business.
5. You can publish as a digital magazine and charge per download.
6. You can publish as a print magazine and charge per copy.
7. You can charge for product placement within the magazine.
8. You can sell paid articles within the magazine.
9. You can advertise your own products and services within the magazine and distribute it free.
10. Syndication of your articles throughout the PLR Magazine network.
Here's what some happy customers had to say